For our special active feature we've rounded up some gorgeous gym girls to model new season activewear from Voisins.
All are leading ladies in the world of personal training, simply get in contact via their places of work to kickstart your fitness routine for 2018.
ALL CLOTHING AVAILABLE FROM VOISINS FANTASTIC NEW ACTIVEWEAR DEPARTMENT ON THE FIRST FLOOR.
Lucy 
O'Sullivan
Women's Rugby Strength and Conditioning Coach & Personal Trainer at Rad Fitness
"I'm a corrective exercise specialist and a strength and conditioning coach – this means that people with niggles, strains and injuries, who may not be able to train, can come to me, and by releasing tight muscles and strengthening weak muscles we get incredible results, conditioning their bodies to perform at their best! I also work with athletes to get to their peak performance for special events."
IVY PARK BLACK LOGO TAPE LEGGINGS £40.50
IVY PARK BLACK LOGO TAPE SPORTS BRA £27.00
Cesca 
Dessain
Fitness Manager & Personal Trainer at Healthhaus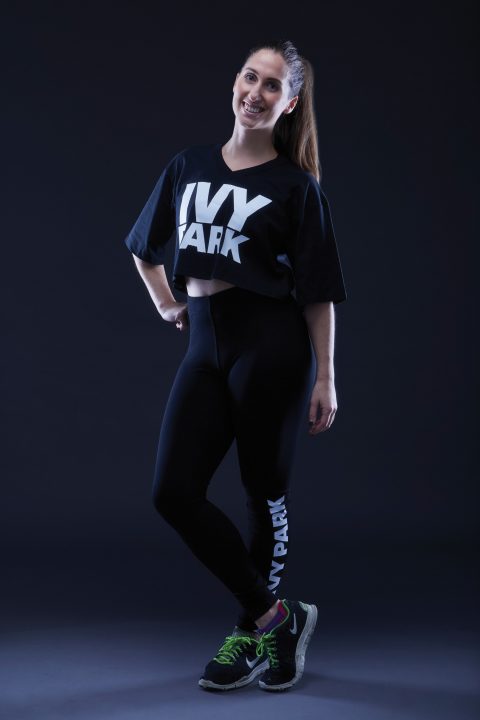 "I am a personal coach, specialising in High Intensity Interval training, sports specific training and core strengthening, as well as being the Fitness Manager, overseeing the fitness side of the club."
IVY PARK BLACK CROP TEE £14.50
IVY PARK BLACK LOGO LEGGINGS £54.00
Tania 
Le Couilliard
Master Personal Trainer, Reformer Pilates & Advanced Mat Pilates Instructor at Healthhaus
"I focus on educating people on how to get back into sync with their body's core functional movements. I specialise in mat and reformer Pilates – teaching both classes and doing 1:1 sessions, as well as integrating these techniques into personal training sessions."
BJÖRN BORG COLOUR MASH UP LONG SLEEVE TOP £35.99
BJÖRN BORG HIGH WAISTED BLACK TIGHTS £45.00
Personal Trainer at Fitness First
"Functional training is my main focus. Creating toned lean muscle that accentuates the female figure; it makes my lovely clients feel beautiful and proud to be in the skin they're in."
BJÖRN BORG BLACK LOGO CROP TOP £25.25
BJÖRN BORG COLOUR MASH UP TIGHTS £22.50
Jo 
Barnes
Personal Trainer at Fitness First
"I do purely weight training for strength and conditioning with my clients. I'm proud that lots of my clients keep coming back week after week for years as they just love their results. I also give nutrition support and guidance as it's 80% diet 20% exercise!"
IVY PARK NAVY SLEEVELESS TOP £22.50
IVY PARK BLUE & BLACK LEGGINGS £45.00
IVY PARK QUICK DRYING SHORT SHORTS £22.00