We got a call from Dasa Wharton at the beginning of April outlining an ambitious project to document the island and its society under...
Dozens of local runners took to the island's road this Summer for the Headway Jacksons virtual 10k race and raised £1,000 for islanders affected...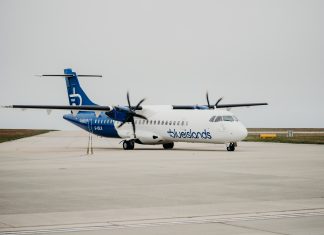 Now that Flybe have gone, we have thankfully got our own Channel Islands airline back! Yesterday Blue Islands launched their new brand identity, new...
It's always a topic of conversation, and often with a mild disbelief, as property prices seem to always be increasing. With Covid 19, many...
Caring Cooks of Jersey became the unexpected beneficiary of Genuine Jersey's Jersey Royal Potato Growing Competition this year, thanks to the donation of 10kg...
PHOTOGRAPHY Dasa Wharton MAKE-UP Decia at Kiss and Makeup MODELS Narelle, Ellie & Jasmine POST PRODUCTION @sbr_retouch_post
Tyler Johnson has been an avid track athlete since a young age, competing at a national level since he was a teenager. After graduating...
For a while now you've been able to conveniently buy smarthome kit and add it on to your JT account. Now, JT have upped...
A recent study has revealed a new trend indicating that people have turned to re-watching Friends from the very first episode onwards. In chronological...