Gallery has always been a sum of its parts. Despite reaching the grand old age of 15 a month back, we've always been a tiny team, maxing out at 5 people at any one time. Our Gallery family has gone on to do a range of interesting things so this month we caught up with some of them to see what they're up to now. We couldn't get hold of everyone, most notably the brilliant Emma Long and early members Vanessa Marshall and Claire Campbell, but here are eight out of ten who are all ten out of ten. 
GERARD FARNHAM
OCCUPATION: CHAIRMAN, JERSEY TREES FOR LIFE CHARITY
GALLERY EMPLOYEE FROM: 2005 ISH TO 2008 ISH

WHAT WAS YOUR ROLE AT GALLERY?
I was the Motoring writer for Gallery and, as an amateur photographer, provided photos too. I wrote glorious soaring prose about cars and motorbikes – one of my favourites being how I nearly crashed my car avoiding a cat, but was saved by ABS and Modern technology. Although, whilst I was saved, I did not know just what price I would pay later on…
WHAT ARE YOU DOING NOW?
I'm the Chairman of a small local charity, Jersey Trees for Life. JTFL plants, protects and educates islanders about trees in Jersey. We run several eco-programmes, as well as a tremendous Education programme, where we teach and support education projects for all ages of students. This year, we have launched our Seed Collection programme supporting the new nursery.
FAVOURITE MEMORY DURING YOUR TIME AT GALLERY?
Ignoring Ben's "supposed" deadlines and finding out the true absolute last possible moment deadline for my page from the printers and getting my piece in at about 4am the night before!

WILL AUSTIN-VAUTIER
OCCUPATION: ADVOCATE
GALLERY EMPLOYEE FROM: 2004-2006
WHAT WAS YOUR ROLE AT GALLERY?
I was Gallery Magazine's first staff writer, supporting the then editorial lead, Matt Fiott, on all written content. It was a very varied role. Principally, I was a writer, but I supported most aspects of the production of each issue. Everyone, to some degree, had a hand in its drafting, design, shooting, sale and delivery.
WHAT ARE YOU DOING NOW?
I work for Ogier as a Jersey advocate and senior associate in the Local Legal Services team in the firm's Jersey office. The department provides local business and private client advice including business licensing, work and housing law advice, commercial and residential property, employment, probate and general commercial law services. I specialise in employment law and related fields, such as discrimination, data protection, and the laws in Jersey that govern who can live and work in the island.
FAVOURITE MEMORY DURING YOUR TIME AT GALLERY?
Watching Ben [Davies] hunched over, sitting on the steps outside the Gallery offices, convinced that he was having a heart attack. The truth was, we had been hoovering our way through the leftovers of a batch of drinks that a certain sponsor (who claims to be able to "give you wings") had provided to us a few weeks ago for a big event we put on. Ben was perfectly fine (and we all knew it) – he was just 95% caffeine and his body eventually reminded him of that fact.

GARY KELLY
OCCUPATION: MARKETING MANAGER
GALLERY EMPLOYEE FROM: 2010 – 2013
WHAT WAS YOUR ROLE AT GALLERY?
I was the Graphic Designer, which was essentially a glorified "colourer-inner".
WHAT ARE YOU DOING NOW?
I am currently the Marketing Manager for Islands Insurance – the Channel Islands biggest insurance provider. I oversee all aspects of the firm's marketing strategy.
FAVOURITE MEMORY DURING YOUR TIME AT GALLERY?
Hard to choose, but it would have to be between either the late night deadlines with Ben, listening to 808s & Heartbreak with Chinese takeaway; or, the epic Gallery parties we had and stories I couldn't possibly repeat. All in all, a hectic time in my life, but certainly one I remember fondly.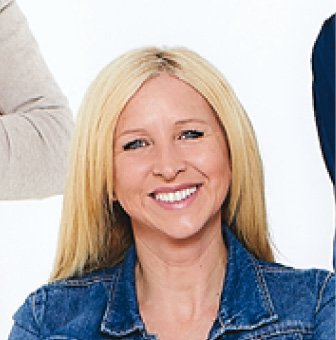 SARAH CILLIERS (AKA ZARA PALMER-WATKINSON)
OCCUPATION: WRITER AT THE OBSERVATORY AND ALTITUDE
GALLERY EMPLOYEE FROM: 2004 – 2013
WHAT WAS YOUR ROLE AT GALLERY MAGAZINE?
I strong-armed my way into Gallery's first office after picking up an issue and deciding they needed me as a writer. I got a pseudonym and the Eye-Spy social stereotypes page every month, which I wrote in cafés while drinking too much coffee. I needed more excuses to feed my caffeine addiction, so Ben extended my page quota to cover restaurant reviews, hotel reviews, features, the occasional beauty review, interviews, events etc, and it went on until I moved out of the café and into Gallery HQ. I made sure that all contributors had their content in on time and my alter ego, Zara Palmer-Watkinson, got all the fun jobs.
WHAT ARE YOU DOING NOW?
I work with an amazing team of creative rebels at The Observatory and Altitude.
FAVOURITE MEMORY DURING YOUR TIME AS A GALLERY EMPLOYEE?
So many. Word association with Clive Anderson and getting him tongue-tied, interviewing Bergerac, playing mini golf with miniatures, re-enacting The Italian Job, whisky tasting and duct tape testing at Gallery's Hijack, and eating (for free) at most of Jersey's restaurants. I loved it. Who wouldn't?
ALANA MANN
CURRENT OCCUPATION: DIRECTOR OF RAINMANN LTD
GALLERY EMPLOYEE FROM: (200?-200?) I HAVE NO IDEA?


WHAT WAS YOUR ROLE AT GALLERY?
My official job title was 'Creative Swan'! I was responsible for all the yummy orientated stuff; Fashion, Beauty, Toys, that kind of thing, and Danny Evans and I worked closely together on the monthly shoot. Naturally, my role developed into sales. We were all really hands on and learnt a lot – fast.
WHAT ARE YOU DOING NOW?
Selling shoes! I founded Rainmann Ltd over 9 years ago. We are the UK distributor for several brands manufactured in Brazil. Our brands are stocked in leading stores around the UK including Harrods, Selfridges, ASOS, Debenhams, Flannels, along with hundreds of independent retailers and boutiques, all interested in our sustainable, vegan, unique products. The company is solely (no pun intended) responsible for these brands in the UK, and with that comes a sea of varied work and activity.
FAVOURITE MEMORY DURING YOUR TIME AT GALLERY?
Shoot days on location. Sarah M and Anna H would eat a lot of crisps and occasionally hold things. I would look similar to an eccentric visitor at Burghley, with an oversized 'ball' shaped chunky knit, wild hair and leather leggings. Whatever the weather, we felt like mavericks scoping the landscape and light.

CHARLIE SMITH
OCCUPATION: REAL ESTATE NEGOTIATOR AT BROADLANDS
GALLERY EMPLOYEE FROM: 2013 – 2015
WHAT WAS YOUR ROLE AT GALLERY?
I was responsible for advertising and content for Appetite. We've got such high quality eateries here and the island is buzzing with people doing new and exciting things! I also popped across the ditch to Guernsey regularly to work on Gallery Guernsey. Ben and I spent many a dark, stormy evening returning home on the Blue Islands island hopper!
WHAT ARE YOU DOING NOW?
I sell homes for Broadlands Estate Agents. The diversity of my job is incredible; both the people and the properties. It's rewarding to help people achieve their goals, move on from current homes and find new ones.
FAVOURITE MEMORY DURING YOUR TIME AT GALLERY?
Ben calling with the instruction to "collect the dwarf we've flown over for the 100 issues party". "I don't know who he is though?" I replied. "I think you'll spot him," Ben said. I did spot him and he was great fun!

VICKY PEMBERTON
CURRENT OCCUPATION: DIRECTOR OF ASHORE RELOCATION
GALLERY EMPLOYEE FROM: 2006-2009
WHAT WAS YOUR ROLE AT GALLERY?
I was a writer for the interiors section, before progressing onto food and subsequently assisting in starting Appetite. Usually, it involved me having an idea around the theme of the month and then doing nothing about it for 10 days, before going out and meeting really interesting local food producers, chefs and restaurateurs. Writing late into the night would follow, watching the monthly deadline fly by, before starting the process again!
WHAT ARE YOU DOING NOW?
I set up Ashore Relocation in 2009. We are Jersey's longest-running relocation company and help families, individuals and couples who are moving here for work, moving a business, or coming as high value residents. We've honed our skills and local knowledge over the ten years and now look after about 80 clients a year.
FAVOURITE MEMORY DURING YOUR TIME AT GALLERY?
Lots of happy and inspiring memories. My scariest memory though was when I interviewed Marco Pierre-White in 2008, as he was supposedly opening a restaurant at the Waterfront. He was an hour late, stereotypically rude and then walked out halfway through. Apparently he liked the article, but that's because he didn't know what behemoth meant.
MATT FIOTT
CURRENT OCCUPATION: EXECUTIVE PRODUCER, ARTHOUSE JERSEY
GALLERY EMPLOYEE FROM: 2004-2006

WHAT WAS YOUR ROLE AT GALLERY?
Co-founder. Ben and I pitched in on absolutely everything and everyone who joined the team did the same. The best thing about Gallery was the way everyone was so committed and up for the challenge of taking on established media. I guess my role was mostly split in two: organising stuff and writing. I tried designing, but was absolutely shocking. Luckily Ben was brilliant.
WHAT ARE YOU DOING NOW?
ArtHouse Jersey supports artists and the creation of new work. My job is to make sure that my more creative colleagues and the artists we work with have a solid base from which to produce new work for the benefit of our community. I look after the boring things; basically, like at Gallery, organising stuff. I count myself incredibly fortunate to work with such a fantastic, talented team and to call the Greve de Lecq Barracks my place of work.
FAVOURITE MEMORY DURING YOUR TIME AT GALLERY?
The whole feeling of starting something new and making up the rules as we went along. When we sent the first issue of Gallery to print, Ben and I had a sudden realisation that we had put absolutely zero thought into how we would actually dish out thousands of magazines all around the Island. Our rubbish answer was to purchase a succession of old bangers at auction that kept exploding in the most awkward places!