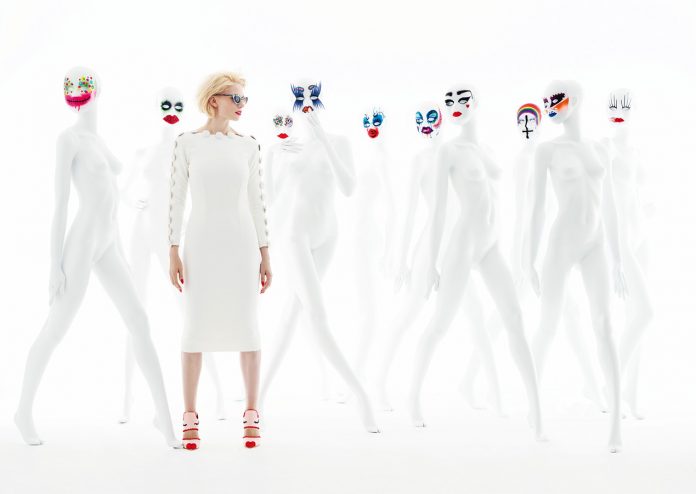 She's the statuesque supermodel, yoga teacher, style icon and married to my old pal Rankin. Life is anything but dull for the Jersey Style Awards 2019 host!
If you attended the Jersey Style Awards last year, you couldn't have failed to miss Tuuli! The Finnish born statuesque beauty accompanied designer Pam Hogg and Alice Dellal to the event with 3 sensational red carpet outfit changes no less! This year the supermodel will return to host our third annual gala, frankly I'm hoping for at least 4 showstoppers this time…
An iconic supermodel, signed to Storm in London when she was just 16 years of age, Tuuli ventured into modelling after school from a walk-in to the agency on Kings Road. The idea being it would present a fun gap year before University.
"The plan was to model during my gap year and then to go to university but it started to go well and I loved it so it became a gap life," Tuuli tells Gallery.
"I love that every shoot is different, the diverse people you get to meet and the collaboration between everyone to create the images or film. I also really enjoy the challenge of playing a different character each time."
"The waiting around can be quite hard sometimes but as long as you have a good book or a podcast it's fine! Rankin and I did a calendar together with an artist who painted me pretty much head to toe 12 times. Each one took about 8 hours and so I worked my way through the entire back catalogue of Desert Island Discs."
Indeed being an in-demand model has allowed Tuuli to travel the world and visit incredible locations.
"I've shot all around Argentina for 2 weeks and learned tango with a tango master for a Dutch commercial and zoomed around in a convertible in the Californian desert with Heidi Klum for her Lidl clothing line. I was a Santa girl in 'Love Actually' the movie and also on the cover of a Bond book – which led to speeding down the River Thames in a boat wearing a red leather catsuit accompanied by 2 helicopters for the launch."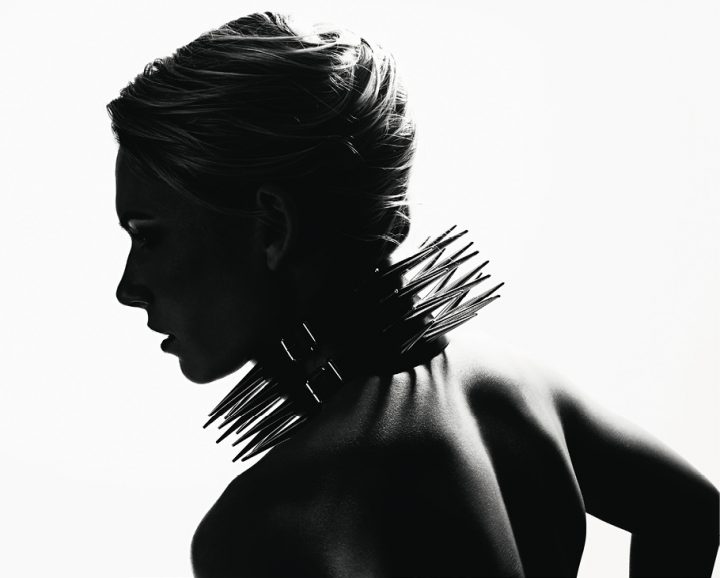 Clearly fashion plays a major part in her life especially walking in the London Fashion Week shows. My personal favourite is always Pam Hogg's show where Tuuli has been a consistent feature for years. Pam's fashion shows are fearless, inventive and utterly provocative with her distinctive designs and iconic skin-tight catsuits.
"I think Pam is an extraordinary and a true creative talent. She is such an empowered woman with incredible energy. She is also incredibly persuasive – she's given me the confidence to wear things I would never have considered," laughed Tuuli.
So how did she end up marrying Rankin, arguably Britain's most successful export to the fashion industry and one of the world's leading photographers?
"We met on a shoot! It was a campaign for Elle Macpherson Intimates. I had never met him before and was incredibly nervous to work with him. Sarah Doukas (owner of Storm) advised me to 'give as good as I got' and I would be fine. We got on brilliantly immediately."
About to celebrate their 10th wedding anniversary, Rankin and Tuuli have worked on an abundance of shoots together and they've been anything but dull!
"It's great working together and I feel incredibly proud of the body of work we've created over the years. Post shoot, I have occasionally been covered head to toe in midge bites or completely frozen after shooting in the Irish Sea but it's usually worth it!"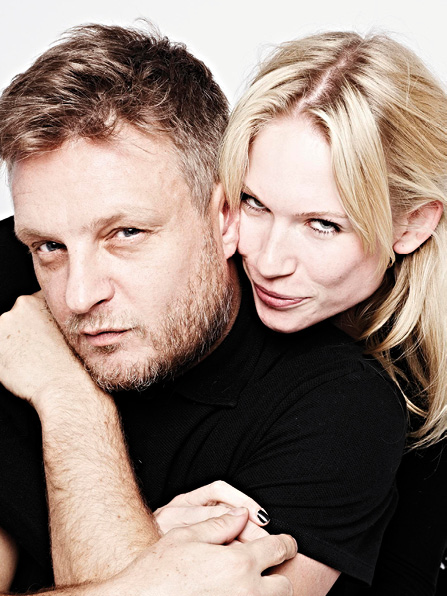 "We've done so many it's actually quite difficult to remember them all. We did the Jitrois campaign together for years; shot 1000 unique Polaroids for Macallan whisky in and around their distillery in Scotland (which led to the midge bites…!); Smirnoff, Swatch, Schweppes and also some memorable charity campaigns including Women's Aid and World Cancer Research Fund."
Managing the work/life balance has always been easy for Tuuli, for in her spare time (hard to imagine she has any right?) she's a yoga teacher and a qualified Nutritionist. She's also currently studying herbal medicine, and she just about to launch a tea brand – 'Tuuli Tea' – just brilliant!
"I teach on a couple of yoga retreats a year, in Italy and in India, and those certainly help with the work/life balance! I started yoga to fix my knees. I had run two marathons and wanted to run a third and my knees were ruined! It fixed my knees and I loved it so much I became a teacher five years ago."
It seems like there isn't anything this fair-haired beauty can't do, but presenting is actually new for Tuuli.
"I've never presented an awards show before but I always think it's great to do new things  and challenge yourself in a different way. Plus I think it will be really fun as I loved Jersey last year, it's really beautiful and this time I'm determined to explore more of the island."
Unfazed as always, I have no doubt that she will light up the red carpet, turn on the charm and have us all in the palm of her hand. For if she can deliver a Pam Hogg skin tight bondage ensemble with sass, the Jersey Style Awards in association with MMG will be a walk in the park. 2019 is Tuulli Time!
The Jersey Style Awards take place on the 11th July
www.jerseystyleawards.com