What are you planning to do to look after your mental health over the coming winter? Seasonal changes can really affect how we feel. Darker and colder days make it harder to keep up the good habits that many of us develop through summer, and our personal resilience has been tested through the past two winters' lockdowns and pandemic.  Jersey Recovery College (JRC), a local mental health charity, says that we can all be more proactive in taking care of our wellbeing and that it's never been more important to look after ourselves as we move into this winter. We asked four members of the JRC team what they do to take care of their own mental health as they prepare for the darker months…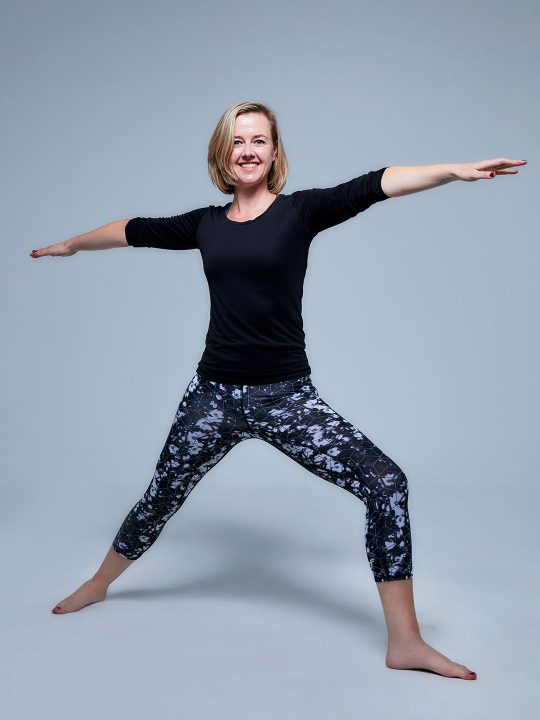 Beth Moore / Executive Officer
I always struggle going into winter. I hate the shorter days and waking up when it's dark, and I hate feeling cold. The last two winters have been even harder and I have had to manage my mental health very carefully.
Yoga has been a go-to for me since my first experience with depression ten years ago. It's a foundation pillar for me for good mental health.
The other things that keep me well are a good sleep routine, eating well, not drinking too often, spending time with friends and family, long baths, hugs and exercise. I've found a big love for long walks over the past two years, on cliff paths and beaches. It's great exercise and so good for balancing my nervous system. I also love getting in the sea but am not sure how brave I can be doing that in the winter.
Research shows that between March and June 2020 adult depression rates doubled, along with feelings of fear and a sense of hopelessness. The past 18 months have been hard, and the pandemic touched everyone. The strain it has put on many has led to worsening mental health, and it's so important that people recognise that there are free strategies and tools we can all use right here on our doorstep in Jersey.
---
Karen Dingle /Peer Facilitator
For me, being busy is important. When I hit 50, I realised that I'd done lots of jobs, and brought up children, but what I hadn't done was become properly qualified in anything.
It took me five years to become a qualified counsellor, and over lockdown, I decided to do more and study for a Level 5 Diploma in Psychotherapeutic Counselling. I began a role as Chair of Jersey Eating Disorders Support and also worked with JRC to create courses that help others. At the moment, I am creating courses on suicide awareness and supporting families with eating disorders.
It's important to keep your mind busy, and to be open to new things, but it's also important to get out and switch off. I do that by walking, cycling, sea swimming, paddleboarding… just getting out into nature.
I see this decade as being about work, but from next year, when I turn 60, I want to take more time to have fun. I want to keep my brain active – there will be some work, but not as much. That work/life balance is so important for everyone.
---
Kevin Proctor / Peer Facilitator
We're all different, and people don't only struggle with winter, summer, or the changing seasons. Some people – like me – struggle with anniversaries of loss and more. It can very individual for everyone.
My last dog Bella passed away last November. I have worked through my grief by celebrating her life, and we've planted trees all over Jersey in her memory. I think acceptance of grief involves accepting who you are, where you are and how you are.
On the courses that I run for JRC, I see a lot of people who are struggling to have self-compassion. Often it can go back to something in their childhood or life experience. I think many people have suppressed the effects of lockdown and the uncertainty and fear of the times. Not everyone has the resilience to cope with sudden change. I find mindfulness has helped my resilience and recovery journey.
The important thing is to be aware of how you are feeling, and of stress building up, and to reach out if you are struggling.
My wellbeing is all about nature and dogs. I wasn't looking for a new dog, but I now have Jasper. I love getting involved in community initiatives where I can give something back, so Jasper is out and about, and part of the community too.
Love is a huge part of healing and one of the things having an animal in my life has taught me is the importance of unconditional love. It has taught me to love myself again and the importance of gratitude.
---
Ronan Benson / Recovery Lead
I try to cover the basics every day; air, water, sleep, nutrition and movement.
For me, these are the foundations of wellbeing. I try to be conscious of the quality of each, alongside the quality of my thoughts.
Every day, first thing in the morning and last thing at night, I pause for one minute and think about three things that I'm grateful for that day and why. It helps me to focus on things I do have, rather than the things I don't.
Music is another big part of my wellbeing, every day I pick up my acoustic guitar and sing something. It's part rehearsal and part relaxation; whatever I play, it takes me out of my head and any stress just disappears.
I also meditate and use alternate nostril breathing (breathing in one nostril and out the other) to reset my nervous system. Cold showers also really help me, as well as swimming in the sea.