The Chronicles Of Narnia: Prince Caspian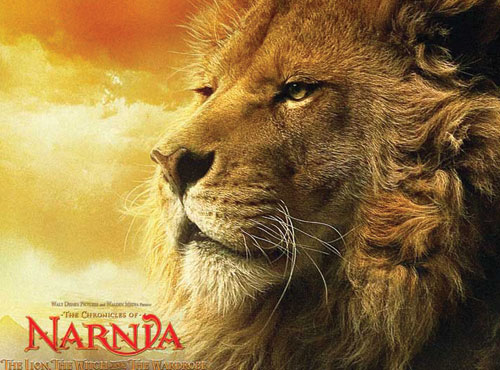 It takes place about 1,300 years after the events of ?The Lion the Witch and the Wardrobe? but in London, only one year passes between the events of ?The Lion? and ?Prince Caspian?. The four intrepid children return to Narnia and meet an intriguing new character: Narnia?s rightful heir to the throne, the young Prince Caspian, who has been forced into hiding as his uncle Miraz plots to kill him in order to place his own newborn son on the throne. With the help of a kindly dwarf, a courageous talking mouse named Reepicheep, a badger named Trufflehunter and a Black Dwarf, Nikabrik, the Kings and Queens of Narnia, led by the mighty knights Peter and Caspian, embark on a remarkable journey to find Aslan, rescue Narnia from Miraz?s tyrannical hold, and restore magic and glory to the land.
The Tranquil Harbours and Havens of Jersey
Thursday 2nd July
Take a pleasant afternoon stroll around the Island?s tranquil harbours and havens and hear about their history and legends from a Blue Badge Guide or a member of the Jersey Heritage Community Learning Team. Each walk lasts about 90 minutes.
2.30pm, Bouley Bay, Water?s Edge Hotel
Our Town
Presented by Youtheatre
Thursday 3rd July ? Saturday 5th July
A compelling story and a timeless classic based on a New Hampshire village in the 1930?s. The moral of the story is how tomorrow is another day and that we should live every minute to the full.
8pm, Jersey Arts Centre
Eye of the Storm – the artist Sarah Louisa Kilpack, by John Falle
Thursday 3rd July
Kilpack had an affinity with the Channel Islands and conveyed in her small oil paintings the turbulence of the sea, the threatening nature of dark clouds and the insignificance of human figures surrounded by uncontrollable natural forces.  The talk will include a look at the sketch books of ink drawings compiled from Kilpack?s illustrated letters.  Talk will be taking place in the AV Theatre.  Admission free.
1pm, Jersey Museum
Voisins Sale
Begins 3rd July
Get yourself down to Voisins Department Store on King Street and take advantage of their sale prices!
Jersey – Island of Beauty & Contradictions
Friday 4th July
This is the last day and chance to visit this exhibition by Sister Peter, Pat Lucas & Pam Beaugie, which asks questions and demands answers!
John Cheshire Gallery, Val Plaisant
Robbie Williams Tribute
Friday 4th – Sunday 6th July
JK is the entertainer! Having played to over 1.5 million people in over 14 countries he is set to ?Entertain you!?
Club 72, 7.30pm
First Tower Community Association and St Andrew?s Church Summer Fair
Saturday 5th July
This year?s event will be opened at 11am by Miss Battle of Flowers 2008 and Junior Miss Battle of Flowers 2007.  It promises to be great fun for all the family with lots of stalls, food, entertainment throughout the day, static displays & a Grand Raffle.
St Andrew?s Park, First Tower
Official opening at 11am
Out of the Blue
Maritime Festival
Saturday 5th ? Sunday 6th July
Come along and enjoy a spectacular Maritime extravaganza around St Helier harbour. Enjoy street theatre, an al fresco food fair and sea shanties. Visiting Norman traders from nearby France will also be selling Soupe de Poisson, Crêpes, Calvados and other ?fruits of the sea?.
Le Tour des Ports de la Manche
Monday 7th July
Over 100 yachts are due to arrive from Carteret in France into St Helier in this annual racing event. Spectators will have the best viewing point alongside the harbour and southeast coast. Boats depart for Guernsey at 10am on Friday.
6pm
Tashi Lhunpo Monks
Tuesday 8th & Wednesday 9th July
Tibetian monks perform a set of chants and dances, which illustrates the richness and beauty of their tradition. Be enlightened with the chanting of Buddhists texts, the recitation of mantras, the ringing of bells and cymbals, the blowing of horns, the beating of drums and the mesmerising dances.
£15 (£9 students)
Jersey Arts Centre, 8pm
KT Tunstall
Tuesday 8th July
You may have to hurry ? tickets are bound to be a sell out!
Fort Regent
Durrell Conservation Fund Raiser with Jennie Sawdon
Friday 11th July
Club 72 will be hosting a themed fundraiser for Durrell Conservation including a 3 course meal and entertainment from motown sensation Jennie Sawdon. With the club decked out like a rainforest, this event should make for a great night out.
£40, doors open 7.30pm
Stories and Saints
Saturday 12th July
To celebrate St Helier?s Feast Day on 16 July, come to Elizabeth Castle and learn about the hermit who lived on the islet long before the castle was built.
Elizabeth Castle
Mound of Music
sponsored by UBS AG
Saturday 12th July
A programme of exciting and varied music every weekend during the summer.  From classical musicians and choirs to young up and coming Island bands.  Bring along a blanket and picnic to enjoy the sounds out in the open or under the eaves of the ancient chapel.
The Porcupine Effect
A funk rock band who enjoy performing and writing original songs in their unique blend of genres.
2.30pm, La Hougue Bie
Jennie Sawdon
Soul & Motown on Grand Piano
Saturday 12th & Sunday 13th July
Jennie Sawdon the princess of Soul & Motown plays on the grand piano. Normally seen in the Ritz, Dorchester and Ronnie Scotts, she?s one not to miss ….
Club 72, 7.30pm
Music In Action presents Carlos Bonell with the Jersey Chamber Orchestra
Saturday 12th July
International guitar legend Carlos Bonell, a regular performer with the RPO and the world?s leading orchestras, whose recording with John Williams won a Grammy Nomination, plays Rodrigo?s famous Concerto de Aranjuez with the Jersey Chamber Orchestra to celebrate Standard Chartered Bank?s 30th Anniversary in Jersey.?Carlos? award winning recording of the Rodrigo, hailed as ?a magnificent triumph?, is widely considered the best ever.??The concert also features Rossini?s popular Italian Girl in Algiers Overture and Beethoven?s joyful 7th Symphony.
8pm, Jersey Opera House
Stalls £21 £26 £30
Dress Circle £26 £30
Upper Circle £10 £18
The West Show
Saturday 12th & Sunday 13th July
Come and meet the locals! This biennial country show takes place in the country Parish of St Peter and features rural exhibits,traditional craft stalls, demonstrations and food tastings associated with a traditional country ?fayre? as well as introducing visitors to the island?s most famous residents – the beautiful Jersey Cow!
Picnic in the Manor
Sunday 13th July
Bring a picnic and enjoy the fabulous grounds of the manor with live entertainment, falconry display and lots more. All proceeds go towards the JSPCA.
£3 adults £1.50 OAP?s/children
St John?s Manor, 10am ? 4pm
Jersey Electronic Organ Society
Tuesday 15th July
Enjoy a relaxing evening listening to a variety of music played on the electronic organ by visiting artists.
The Gardeners Tea Rooms at Ransoms, 8pm
£7 to include ?Sweet Treats?
Kylie Monique
Friday 18th – Sunday 20th July
?Kylie? Monique is without doubt the world?s best Kylie tribute with stunning looks and a voice to match she is the real ?Show Girl?.
Club 72, 7.30pm
Rural Life in Jersey Inside & Out
Friday 18th July
Rural life in the Island is an important part of Jersey?s heritage, this exhibition looks at a range images and pictures from both inside rural buildings and outside in the lanes and fields. The display draws from a wide collection of photographs and prints as well as paintings from both Jersey Heritage and the Société Jersiaise.
Sir Francis Cook Gallery, 10 ? 2pm
Kyran Bracken?s Ice Party
Friday 18th – Sunday 27th July
Kyran and his ice-skating friends will perform a 2 hour extravaganza on the ice at Fort Regent this summer! The show is choreographed by Olympic Champion Robin Cousins and will star Melanie Lambert and Clare Buckfield and other dance stars from Dancing on Ice and Holiday on Ice.
Fort Regent, £17.50 – £25
Jersey Longboarders Club
Thursday 24th – Sunday 27th July
The Jersey Longboard Association presents Log Jam at The Watersplash
-The British National Longboard Championships
-European Tour Longboarding Event
-Marquee Party featuring live bands and DJs
for more information go to
www.jerseylongboarders.com
Romans and Gauls
Thursday 24th ? Sunday 27th July
Professional reenactors recreating the lives of the Roman and Early Britons will transform the tranquil site of La Hougue Bie into a hive of activity as Legionnaires display their hand-to-hand fighting skills, while camp followers and the indigenous people illustrate the more sedate activities of calligraphy and mosaic making.
www.jerseyheritagetrust.org