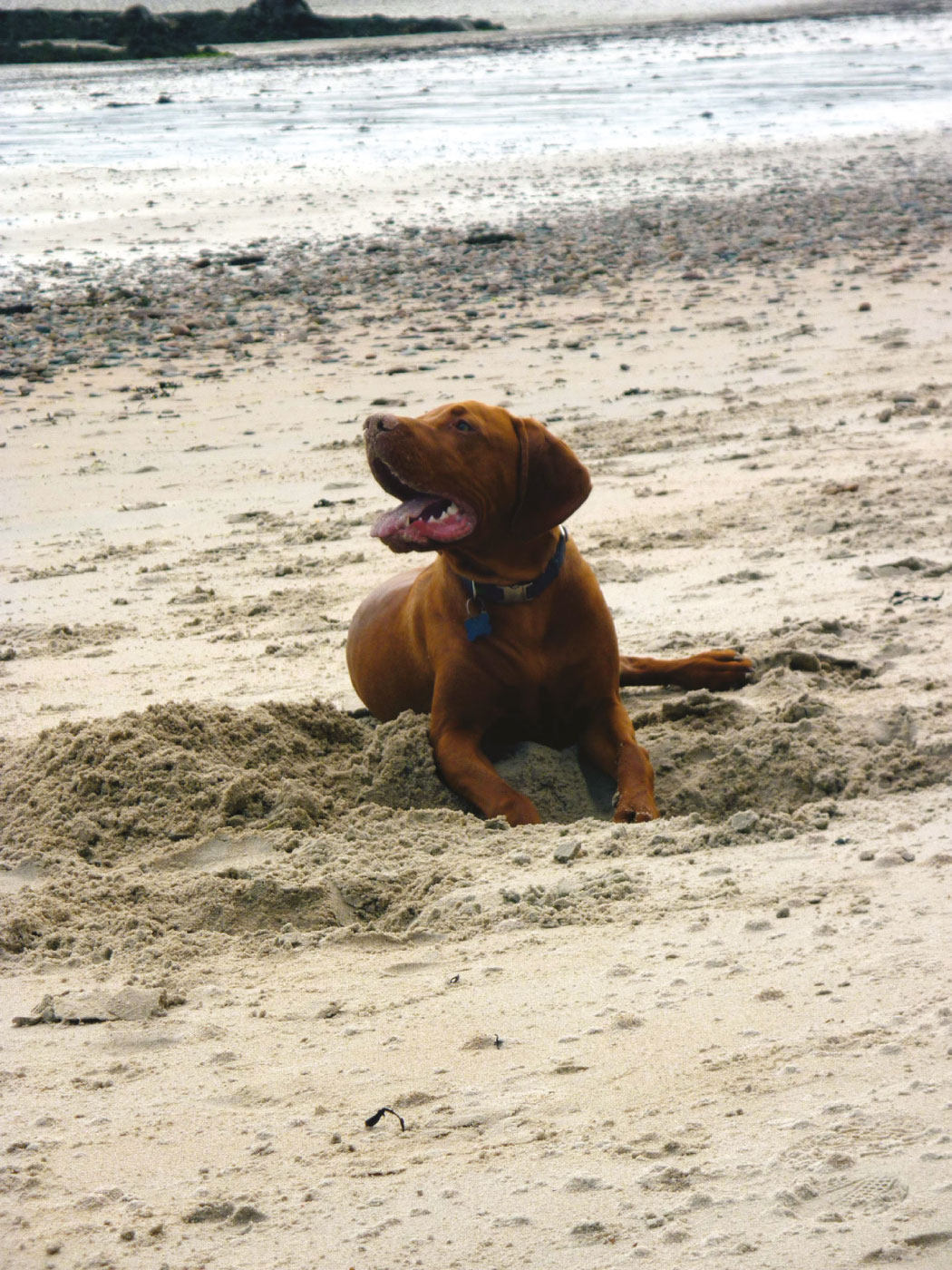 For some, it's a bit of fun. For others, the world's most famous dog show is an all-consuming passion. Every year, more than 21,000 dogs are put through their canine paces. For local man Richard Long and his wife Rachel, one of these competitors was Hunter, who so I'm told, did exceptionally well.
Hunter, who boasts a fantastic temperament, comes from a long line of winners. One of two puppies, Hunter was born to Nelly (Addaci Frosted Moon) and Csoki (Addaci Vad Solyom) on the 13th November 2012 and boasts a similar spirit to that of his father, whose Hungarian, US pedigree brought important new bloodlines to the UK gene pool.
His show name, Forthenry Royal Commander comes from Hunter's breeder, who took inspiration from his background in the Royal Navy – a passion of Rich's too. Being the proud owner of a dog who is named after something he used to love holds a huge place in Rich's heart.
Hunter is very loving, gentle and has a true desire to please. He is full of exuberance for everything he does. He loves being outdoors, meeting other dogs, running on the beach, swimming in the sea, chasing a ball and just generally having a great time.
Hunter's journey so far has consisted of several wins: Best puppy at the 2013 Guernsey Kennel Club Winter Open Show, Winner of the Best in Match at the Kennel Club, CI Dog of the Year, 2nd Best Gundog in the Channel Islands and fourth best at the Kennel Club Members Show. However, his noblest moment to date was his recent performance at Crufts, where he awarded the title of first place in the Special Junior category.
Hunter's proud owners, Rich and his wife Rachel, who together form "Team Hunter" never thought they would get into showing but were encouraged by Roe Cox (a big Irish Setter breeder) and Peter Walker (a famous dog showman).' Peter, having made it to the final stages at Crufts, has been on hand to answer any questions they've had'.
When I ask Rich what's next for Hunter? He replies 'Next year, he's going to win Crufts!'