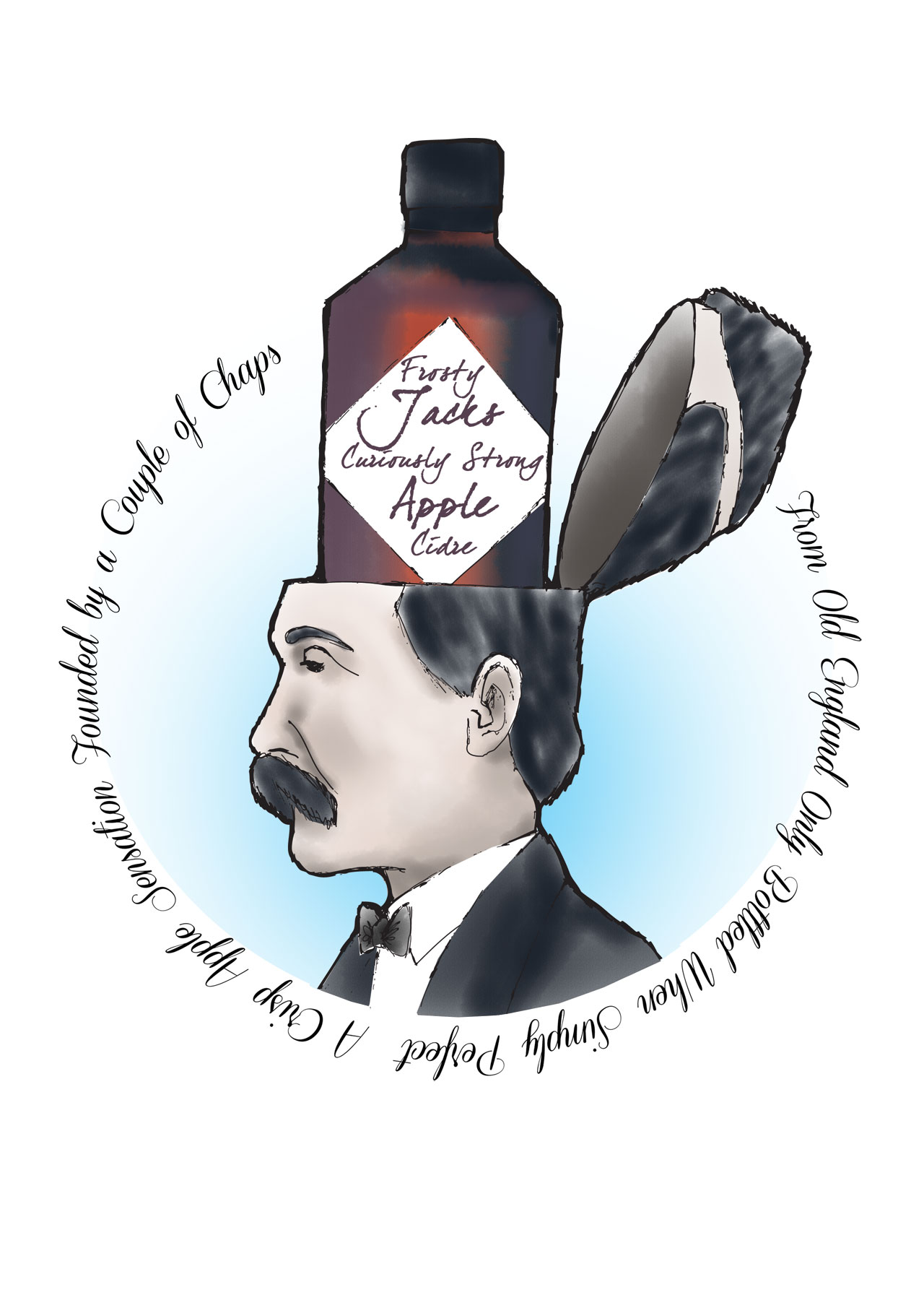 I've been in the supermarket quite a lot recently, building up a winter stockpile of frozen lasagne and burgers at absolutely unbeatable prices.  This has saved me a fair amount of money, so I've been able to afford to go upmarket and stray from the frozen section to the bit where they keep the posh food. You know, the stuff that has mango or balsamic vinegar in it.
As a habitual purchaser of meals in dented packaging with names like VALUE BEAN KEBAB, I'd almost forgotten about a strange quirk of your high-class, organic products – apparently posh people feel more comfortable purchasing a fruit smoothie or a packet of babyfood if it has a personality.
In the competitive market for things with fresh kiwi in them, it's not good enough for food to just tell you about its ingredients. Food has to have a bloody life story now.  A product has to have a mission, like Bono with a barcode. "Hello, I'm an Innocent Smoothie. I contain six apples, two bananas and a bicycle (only joking, LOL), lovingly smooshed by fellow middle-class people and brought here for your pleasure by a lovely old ship captain with a beard.  Why not buy me, and try not thinking about how you're swallowing the contents of something that just introduced itself to you like a precocious ten-year old."  I wanted to get rid of my hangover, not feel like the Dracula of fruit.
I also picked up a packet of Ella's Baby Food, which tried to give the impression that it was designed and created by actual babies. How is that a selling point? If babies could design anything it would be a giant boob that didn't mind being woken up at 4 AM, not a reduced sodium portion of Lancashire hotpot.  I don't want to hear a cutesy story about Ella's dad and his mission to sell organic apple puree in primary colours, I want something semi-liquid that doesn't contain fingernails or listeria.
Okay, baby food is no big deal, but this kind of thing is the logical conclusion of the commercial wisdom that any product or service can be made more palatable and thus profitable if it has that 'human touch'.  We as a species must be incredibly stupid if a few pictures of smiling staff and a folksy voiceover can help us ignore the fact that chicken nuggets are made from the beaks and feet of doomed battery hens, or that there are venomous snakes that care more about your family than most insurance companies.  Nonetheless, we vote with our wallets and it's the friendliest, kookiest brands that are raking in the money.  Unfortunately, that money isn't really going to the smiling man in the cardigan, it's actually going to the giant corporation that bought him out five years ago.  Brands you think are your mate are a good investment, that's why Innocent Drinks are now owned by Coca Cola, Ben & Jerry's were bought up by Unilever and the Body Shop was swallowed by giant rabbit-botherer L'Oreal.
The big corporations have even stopped buying up the small guys – why bother when you can throw the money at savvy marketing? You could spend hours reading their website and not work out that boutique 'tea evangelists' Teapigs, with all its talk of a '14 tea lovers and a dog'  is actually just a subsidiary of unfashionable brew giant Tetley, themselves owned by gigantic Indian megacorp Tata.  Lovely tea, it's just more stock market than farmer's market.  Just for fun, I had a go at reinventing some brands myself.  I expect the cheque is in the post.
Mr Ed's Lasagne: Whoa there cowboy!  Hard ridin' out on the ranch today? At Mr Ed's lasagne, we know what it's like to be all tired out from a hard's day's work.  We're five guys from a lil' town in Texas with a passion for cookin', who got together to make the finest frozen meals from the freshest, organic produce and ship 'em straight to your freezer. Somewhere along the way we ran out of cow and started using hoss, but we're proud to tell you that every hoss we grind up and put in your pasta has been hand-reared on our farm and shot by Mr Ed himself, the charming old cowpoke you see on our packaging.  It's good eatin', and we think y'all can taste the difference from Mr Ed. Yee hah, I sure am hungry for some lasagne!
Contains mechanically recovered horse, high fructose corn syrup, MSG. Complaints and suggestions addressed to Findus Ready Meals, Soylent Industrial Estate, Maidstone, Kent.  Your statutory rights are not affected
Frosty Jack's Curiously Strong Apple Cider: The discerning drinker desires an elegant tipple for his refreshment, and those in the know say that there is nothing finer than the crisp apple sensation of Frosty Jack.  We're an artisan cider-maker founded by a couple of chaps from Old England, creating our product by hand in small batches, each one bottled when it's simply perfect. You'd expect nothing less from Frosty Jack, which is why drinkers everywhere speak highly of our special brew.  We hope you enjoy your Frosty Jack as much as we do, whether in the drawing room, at a dance, or in the bushes at the park. Mother says 'enjoy responsibly', and we always do what mother tells us.
Bill & Steve's Computing Machines: Hi, we're Bill and Steve, and we make stuff for your computer.  Our stuff can help you do all kinds of things, like writing and numbers, but most of all it helps you have fun.  You can use Bill and Steve's Windows Software to watch a video of a panda (so cute!) or maybe buy our Office 2011: Enterprise Network Edition to write some cool song lyrics or the first draft of your novel. Just make sure you don't take a copy for free, or we'll pass all the details we recorded about you over to our pals at Mike and Ira's Merciless Corporate Lawyers and they'll take everything you have. That would be a total bummer, dude.
Uncle Osama's Summer Mountain Fun Club: Hey boys, are you bored in the holidays? Stuck at home with the parents? Uncle Osama was bored too, which is why he had the kerrraaazzzzy idea of getting all the boys together in one place in the mountains of Afghanistan for fun, games and cult-like political indoctrination.  You'll have so much fun you'll forget all about school, because you'll be busy running, and climbing, and learning to construct improvised explosive devices.  Just ask our mascot, Abu the rabbit, he'll tell you all about the wacky times you can have learning about frisbee golf and the total destruction of the decadent west.   Uncle Osama: he puts the 'mad' in madrassa, and the 'fun' in 'fundamentalism'