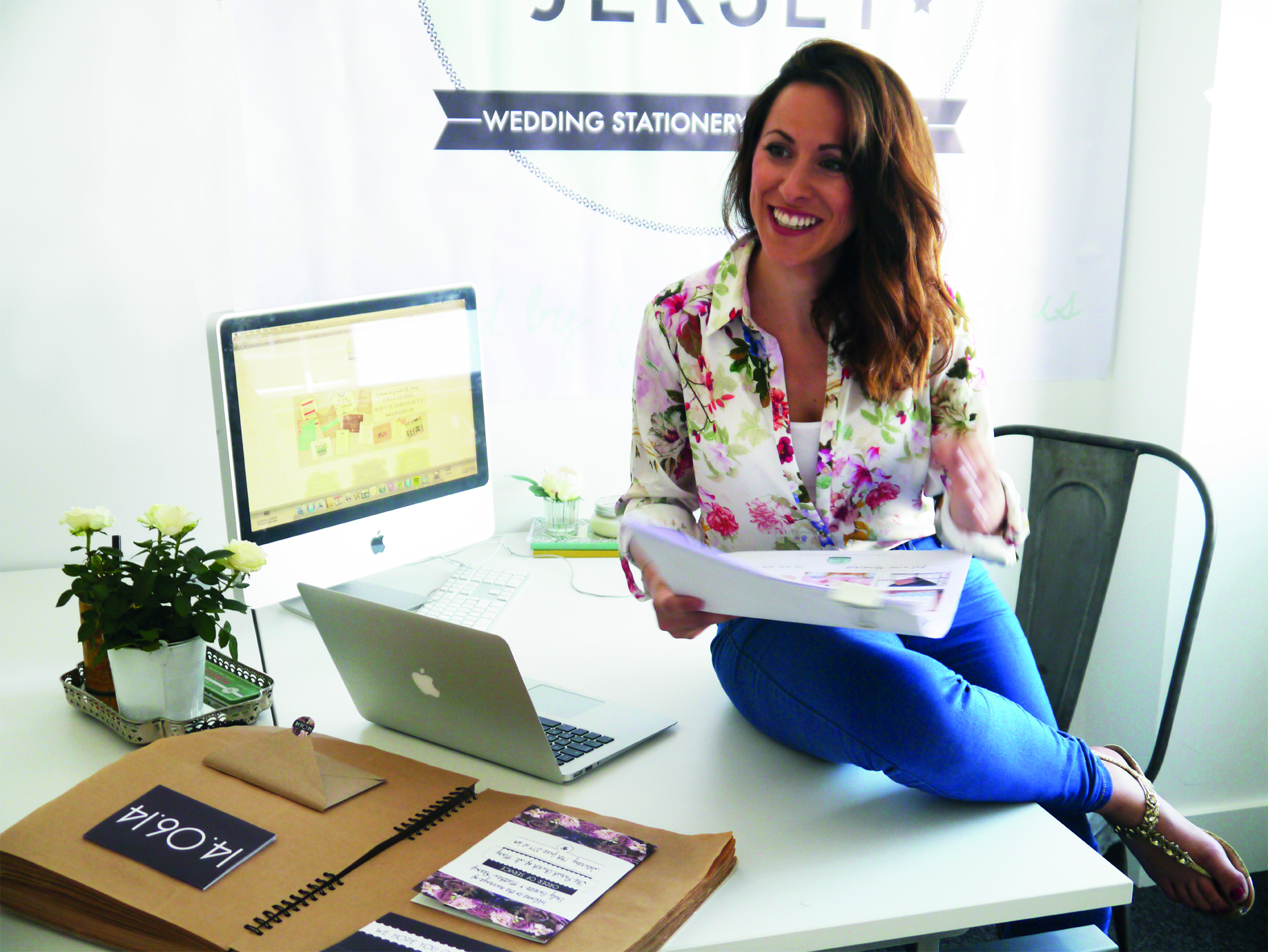 It's not uncommon for start-ups to appear miles away from civilisation, in some remote location and off the beaten track. With Honeycomb however, this is far from the case! Designed by Spencer Bourne, these business suites provide a convenient, central and contemporary user-orientated hub for small and large business alike. 
Founded by Emma Quintal Hill, the Creative Director of Quints of Jersey, this particular venture was born in November 2013 and it's still going strong today! Which is why, In January 2014, Emma decided to turn it into a full time role. She now wears many different hats, including that of an illustrator, a social media manager, a web designer, a graphic designer, deliveries & packaging personnel, accounts & relationship manager, researcher and tea and coffee maker. In fact, the list is endless. "Who said setting up a business was purely one role? If it was, I'm sure my business wouldn't be here right now".
The Business Side of Things
Quints of Jersey offers a fresh approach to wedding stationery design, business branding, graphic design & marketing planning. On top of this, they're able to bring custom wedding stationery to life, which roughly accounts for 40 percent of the business. Other aspects include designing awesome business brands and developing current brands for a diverse range of sectors comprising: estate agents, cafes, restaurants, beauty studios, make-up artists, garages, plumbers and local retail shops.
Why Bourne House?
"I love this end of town. Many of my customers are nearby, which allows me with the opportunity to meet them with ease in a creative space." Emma moved into her business suite at the end of June this year. At present, her office space is in the midst of being fully developed to integrate a drawing area, two digital design stations and a mini living room style meeting area. Light is extremely important to Emma, and with its south-facing window, this office poses as the perfect working hub.
Emma's average day begins at 8am, where she spends around an hour responding to emails and researching social media posts for her clients. Her next port of call involves designing business marketing material and new brands, whilst also creating an estimate for each brief. Other tasks include researching, designing and estimating wedding stationary, as well as hosting meetings with brides and grooms to be. Finally, (before switching off for the evening at 6.45pm) she create's a 'to do' list for the following day. Having an office that is open 24 hours a day, seven days a week certainly helps to cater to Emma's busy schedule, especially as she's not too precious about her lunch hour. "I prefer to take short breaks between each design brief, which helps prepare my mind for the next job."
Company achievements to date
"Making the move from my dining room table to an all-encompassing office space is my biggest 'physical' achievement to date and I'm particularly looking forward to welcoming both new and existing clients to this creative space." "When I receive an email from a client with the words 'wow, stunning, gorgeous, amazing, thank you' this is when I feel a real sense of achievement – knowing that I'm continuing to do a great job – something I strive to achieve with each and every client." This is one of the reasons Emma only books in a certain number of briefs per day. "This way I'm able to give my full dedication to each job at hand."
Bourne House boasts an easily accessible hub in which to work from. Offering contemporary offices in the heart of St Helier complete with no hidden costs, ample space and a modern and tidy décor – which certainly makes it an ideal option for Emma, who continues to strive to add value and provide a fresh approach to wedding stationary design and marketing.
Feel free to pop in at anytime for a cuppa and to say hello. You can find Quints of Jersey at Suite No 8, Bourne House, Francis Street, St Helier.