I have just about seen it all. Inflation has sky-rocketed so high that some kind, generous, heart-filled being has decided to allow the first time buyer to purchase…
?Probably the best-priced property in Jersey??
Well blow me down. Carlsberg have decided to take the property market by storm. A Samaritan for the middle-classed has been sent from the heavens to abolish 25 year olds from staying under the same roof as their parents. Who is this Saint you ask!? Old St John are the cries! Johnny boy isn?t the first, he is the fourth and holds a tablet with a carefully selected text, chiselled upon its grainy texture.
· LOW MAINTENANCE STUDIO
· IDEAL FIRST STEP ON THE MARKET OR INVESTMENT
· CONVENIENT LOCATION
· MODERN FITTED KITCHEN
· RECENTLY FITTED SHOWER ROOM
· WALK IN CONDITION – OWNER MOTIVATED TO SELL
The kitchen is open-plan to the living-room/bedroom. Is this allowed? Two steps into the kitchen (this must be the legal requirement) now I?m standing at the sink, watching the bedside television. Shock horror. This is just one room with a glamorized bedpan attached! Within the potty room consists the usual ?three-piece? bathroom suite, but wait…no shower curtain or unit to bathe myself morning, noon or night. Surely this isn?t a wet-room!?! A walk-in spa with botanical fragrances and waterfalls? No. ?A quick shave for Sir?? Old St John asks. ?Yes, why not!?!? (I kindly oblige). ?I?ll look in the reflection of these tiles to delicately slice my throat open shall I?!?. Old St John hasn?t even supplied a mirror within this price! If I were to break wind in bed, the living room will be out of bounds, as would the kitchen, oh and of course the bedroom. I shall hide in the bathroom…whoops, wrong door. I have locked myself out of my humble abode.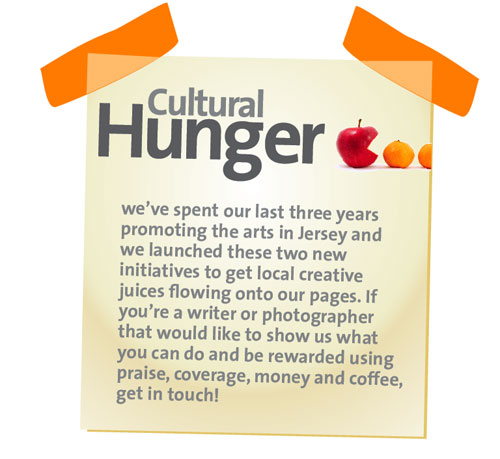 Yes, for sale is a studio flat for £109,500. Has the world gone mad? Am I going mad? No…we are all going mad. Let the men in white coats take me away!
http://www.jerseyhomesdirect.com/component/option,com_ezrealty/Itemid,5/task,detail/id,20/
Check the link. You may find this as hilarious as I did.