There's a new charity shop on the Jersey scene… The image above may be controversial but charity shops have long been the domain of the discarded fur (or fake fur). Some of you may remember back in 2012 when Macklemore & Ryan Lewis released 'Thrift Shop' and the opening scene features them coming at the camera wearing some serious fur. Great song (top of the billboard chart twice) but bad for animals…I guess that's your call!
Well, how about shopping in a thrift shop that actually helps save wildlife from extinction? Well, Durrell now have the answer. In yet another twist to their fundraising plans, Durrell today open their Charity Shop at Peacock Farm (directions below). All profits from the charity shop will go towards their mission of saving species from extinction.
The shop will be open to the public from Wednesday to Saturday 9.00am until 1.00pm. They're welcoming donations from Monday to Saturday 9.00 till 1.00pm and are looking for volunteers. See more at www.durrell.org/charityshop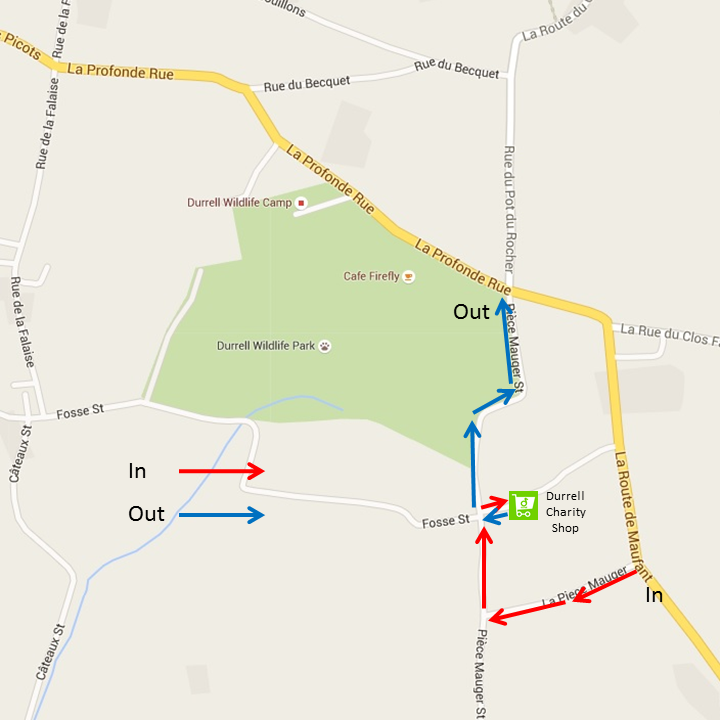 Oh, and why not watch the song while you're at it.