We met up with Natalie Duffy, Owner of The Salty Dog, who is celebrating 20 years of fantastic food and fabulous times down in the heart of St Aubin. Top of the agenda was to reminisce over some of the amazing and amusing changes that have happened since they first opened their doors.
Smoking
Remember second hand smoke? It was perfectly acceptable to get a whiff of a cigarette whilst you're trying to tuck into a bowl of moules. Ashtrays are now relics; the old branded ones are collector's items. Gone are the days of having to empty smelly fag butts into the bin at the end of your shift. 
The decline of the winkle
Food fads have been fascinating to watch come and go. We've been sad to see the winkle disappear; fruits de mer used to be adorned with these strange little shells, which came supplied with a pin stuck in a cork so that you could coax your dinner out.
Getting trollied
The dubiously hygienic sweet trolley has been wheeled into the sunset along with black forest gateau, crème caramel, fruit salads and jellies that used to temptingly wobbly past whilst you enjoyed your main course.
Minted
The endless supply of imperial mints scattered generously on your bill have have now all but gone to food heaven.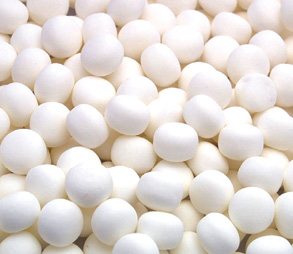 The rise of the Veggie
The Salty Dog were leaders for this revolution, offering a full page of the menu dedicated to a fab veggie selection and we have never looked back. Now vegetarian menus are the norm, often enjoyed by hard-core carnivores too.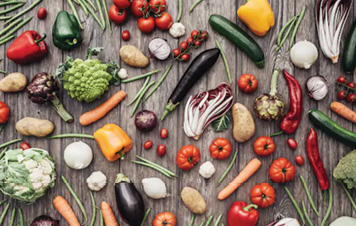 Nuts
Allergens are everywhere. Disclaimers on menus are essentail and strict food management in kitchens must be part of due diligence, in addition to staff training on how to deal with anaphylactic shock.
Vegans
No eggs, no dairy, no fish, meat or poultry – and don't get us started on gluten free vegans! We do our best to accommodate these special dinners, but the pressure on the kitchen is reaching new levels.
Organic food
This is uber expensive super food, with health benefits espoused by many. But, if you want this on your menu at your favourite eatery, expect an inflated price tag to match.
Booze
Remember the excitement around the arrival of the new vintage of Beaujolais Nouveau? Yes, that lovely vinegar-tasting beverage disguised as a posh red wine, notorious for causing inebriation on an empty stomach. Then there was Jacobs Creek, Mateus Rose, Grolsch flip tops, Chianti in a basket (empty bottle saved for candle). All of the above was then washed down with a good measure of Malibu and Coke. Ahh, those were the days.
Eau No
Good old tap water just doesn't cut it. The vast range of designer H2O on offer is mind boggling – and it all started with the simple green bottled Perrier.
De-constructed food
What happened to the wholesome apple pie? The answer: it is now served on teaspoons with foam and smoke. *Rolls eyes*
Coffee minefield
It used to be 'Would you like a coffee?' and the answer was 'Yes' or 'No'. Simple.
Now staff have to be trained to be highly skilled hipster baristas who know their mochas from their espresso martinis; and don't forget the milk options: lactose free, soy, rice, almond, skimmed or heaven forbid that someone might order full fat.
Social Media
The digital age has made each and every customer a food critic. Making them all happy is a new essential juggling act. We live or die by customer reviews – thankfully The Salty Dog has excelled.
Mobile phones  
Great for booking and paying online, not so great for hearing the two way conversation next to you, or the child playing Angry Birds.
Dressing for dinner 
Gone are the days of putting on your best frock or suit for dinner out. Designer jeans and trainers used to be frowned upon and now they're the norm. People rock up in whatever they wish to simply enjoy the food.
Something that has never changed and probably never will, is the fundamental need for people to enjoy the social interaction in a restaurant, while enjoying good food, good wine and good service in the company of friends and family. See you at the Salty Dog soon!