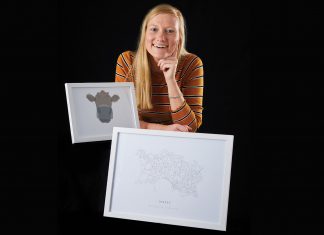 Stephanie Auckland The Memory Mix Stephanie, the Founder and Designer of The Memory Mix completed a B.Sc. (Hons) Degree in Social Sciences and since graduating has developed...
WORDS Bethan Watkins After five months' worth of travelling, I returned home feeling fully nourished, excited and ready to better connect with the island I'm...
It's over ten years since Claire Campbell worked with us at Gallery and in the years since she's travelled and worked around the world. A keen...
WORDS Imogen Pickering There's something about St Aubin's high street, with its cobbled road lined with pastel coloured houses, that makes it feel like something out...
Some of us are seasoned cyclists, others are not quite as adept on two wheels. However, HSBC wants us all to get on our...
The Aztec Group is delighted to announce that it has been shortlisted for 'Corporate Services Team of the Year' and 'Administration Team of the...
Quick-fire Q&A Birthplace: Jersey Age: 25 School: Jersey College for Girls Day job: Assurance Senior Associate at PWC Favourite food: Food in general? Favourite quote: "You never know who you're...
Electric cars are not a new technology, the evolution of electric vehicles dates back 200 years. Of the 4192 cars sold in the USA...
I'm sure we're not the only ones wondering how it can be, that four years have passed since the inaugurate Reasons To Be Cheerful...